Our JC Machining team is committed to providing the best CNC machining services at affordable prices to our global customers. In this article, we will cover the variety of services we offer, how to utilize them, and the precision you can expect from our extensive range of CNC machines.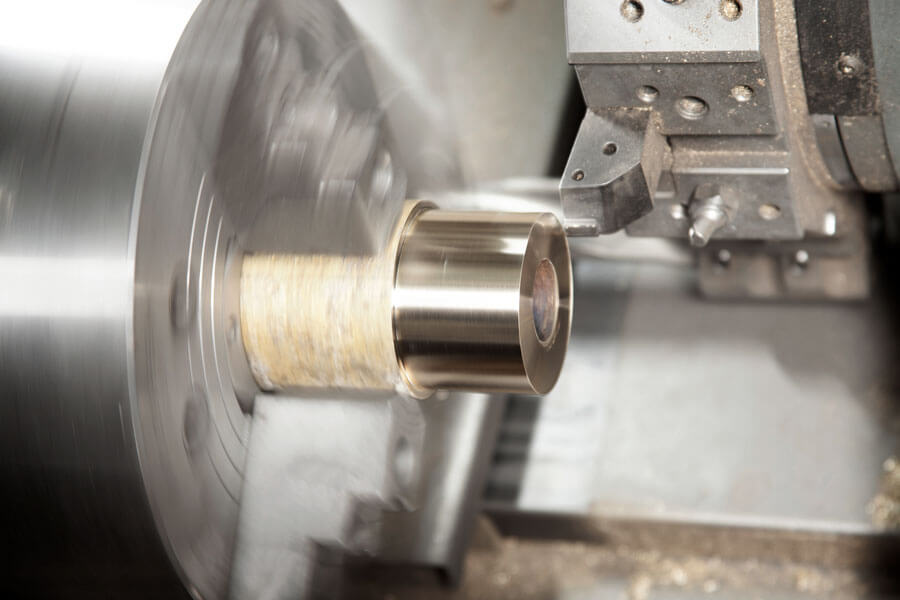 Rapid Online Quotes: CNC Machining Services
Ordering CNC Machining Services from us is very easy. You can upload a CAD file to our online portal, or start by contacting us to discuss your requirements with an experienced engineer. We are very happy to work with you on your design to identify the best and most cost effective ways of machining your product.
Why use JC Machining for your CNC Machining Services?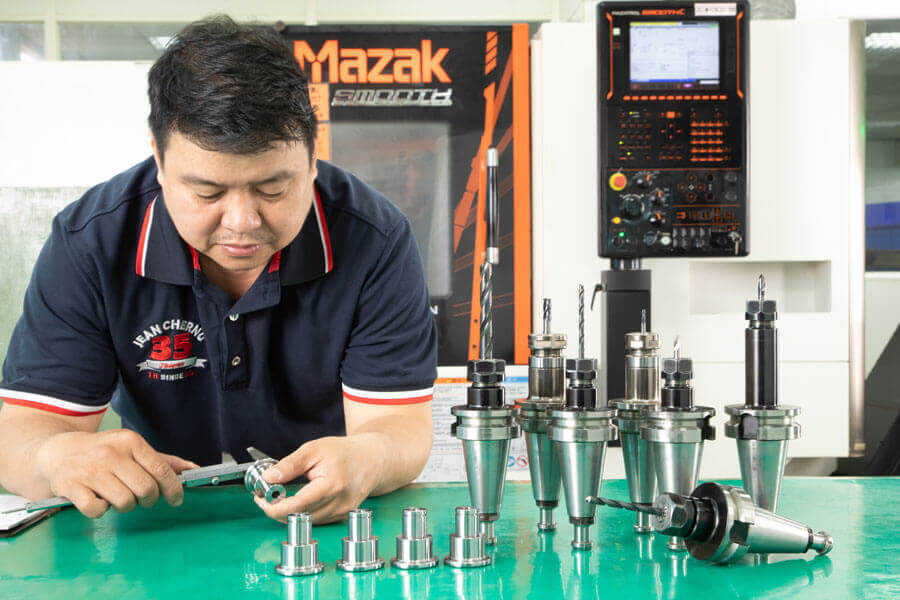 From rapid CNC machining prototyping and small batch CNC machining to high volume CNC machining production, JC Machining has 30 years experience of providing high quality, cost-effective CNC machining and grinding services to our global clients.
We can supply your CNC machining needs with fast turnaround from initial enquiry to shipping to your door. All orders are managed and machined in-house using our comprehensive range of CNC machines for zero defect quality control with no outsourcing.
What CNC Machining Services Do We Supply?
Our full range of precision CNC Turning, CNC Milling, and EDM machining services are complemented by our CNC grinding services. We have specialist expertise in Tungsten Carbide Grinding and Optical Profile Grinding, as well as centreless, cylindrical, and surface grinding employing our versatile range of grinding machines.
What is CNC Machining?
---
CNC (Computer Numerical Control) machining uses computer software to control grinding and cutting machinery. This enables very precise machining of parts to consistent tolerances, and easy replication of parts for production runs.
---
CNC Machining Service Applications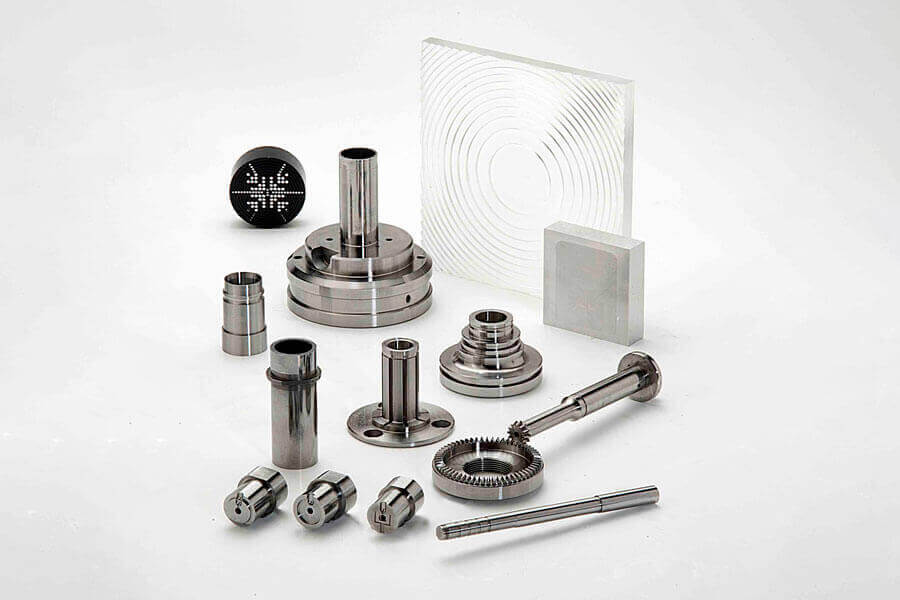 The following CNC machining service examples come from our long history of supplying different CNC machined parts to our customers, and show our experience across a very diverse range of CNC machining applications and industries.
Molds, dies & punches
Precision forging, stamping, coin dies & stamping tools in very hard materials
High precision injection molds & mold parts including fine surface textures
Intricate, complex molds for metal casting
Precision dies & punches, including non-round, oblong & form punches
High pressure, hardened extrusion dies
Machining of very hard tooling and components including blanking punches
Tools, instruments & prototypes
Surgical tools, dental instruments
Form grinding of blanks for industrial and medical cutting tools
Specialized cutting tools, tool holders, arbors & fixtures
Robust & accurate pre-production prototypes
Precision machined components
CNC machining services for aerospace components including turbine blades
Very long, thin components (up to 16" ground length from a 19" blank)
CNC machining services for medical components & devices including implants
Micro-mechanical & micro-electromechanical components
Electronic & semiconductor components
Automotive engineering parts including engine and transmission components
We are especially interested in applying our range of skills and expertise to new and innovative CNC machining requests. Even if your requirement is not listed here, it is very likely that we will have no difficulties in providing you with the best possible service to realize your design.
Guaranteed CNC machining precision from JC Machining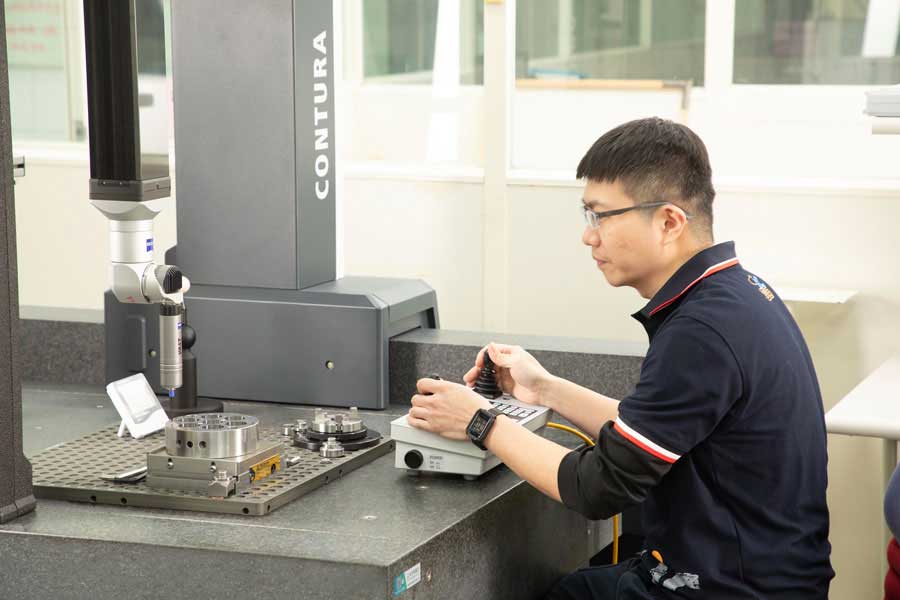 We offer high precision CNC machining services up to 2µm (0.0001″) tolerances using advanced CNC machining techniques. All services are completed in-house at our CNC machining facility in Taiwan, so there is no need to worry about potential quality issues caused by outsourcing any element of your order.
ISO 9001:2015 certified processes and excellent quality control enable us to guarantee zero-defect shipments to our customers. This is why our expert CNC machining services are used by mold manufacturers, die makers, tooling manufacturers, aerospace, medical and automotive industry partners worldwide
JC Machining Quality Management
Automatic & Manual Quality Control Systems
ISO 9001:2015 Certification
ISO-2768-m and ISO-2768-c standards for tight tolerances
3D Coordinate Measuring Machine (CMM)
Zero-Defect Shipments
Contact us to find out how we can supply you with precise, rapid CNC Machining Services. Our helpful customer service and skilled technical advice will help you realize your CNC machining requirements whatever the need or scale of production required, from rapid prototyping to large scale production.