High precision tungsten carbide grinding provides extreme dimensional accuracy and excellent surface finishing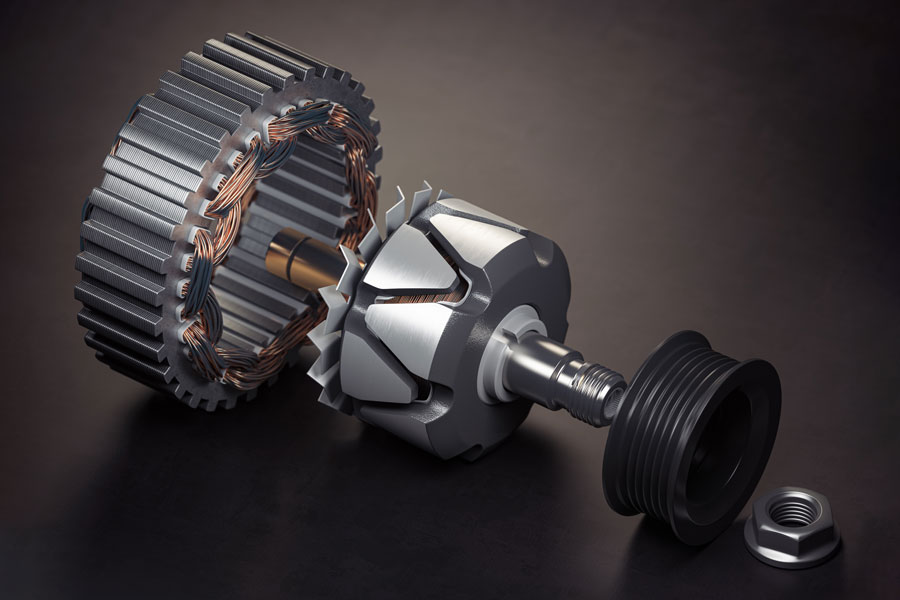 Tungsten Carbide Grinding Services
JC Machining has 30 years experience of delivering CNC grinding services, including Tungsten Carbide Grinding and Optical Profile Grinding. Tungsten carbide grinding enables the manufacturing of high precision tools and components to very fine tolerances in our ISO 9001:2015 certified facility. Our comprehensive range of CNC machining and CNC grinding services includes centreless, cylindrical grinding and surface grinding to complement our tungsten carbide grinding expertise.
Tungsten Carbide Precision Components, Mold & Motor Parts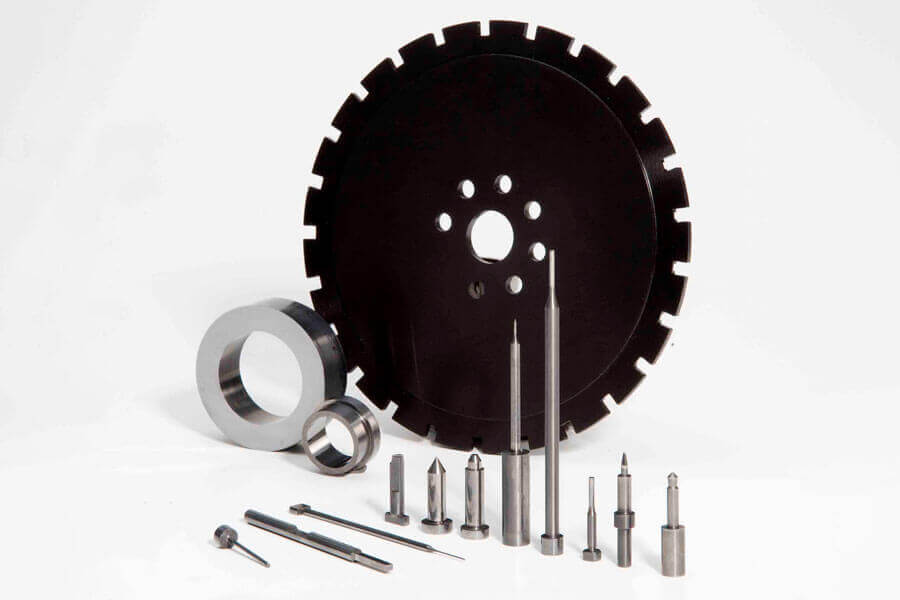 Industries that benefit from tungsten carbide grinding services include mold making and die stamping, as well as electrical motor manufacturers. In mold making and die stamping the smoother and more precise the component, the more accurate the end results, reducing finishing work and extending the working life of molds and dies.
Motor manufacturing relies on very high precision for moving parts to improve balance and reduce vibration. The exact machining that can be achieved with tungsten carbide grinding enables the manufacturing of perfectly aligned and balanced rotors and stators for smooth high speed operation.
Why are tungsten carbide grinding services increasingly important to manufacturing industries?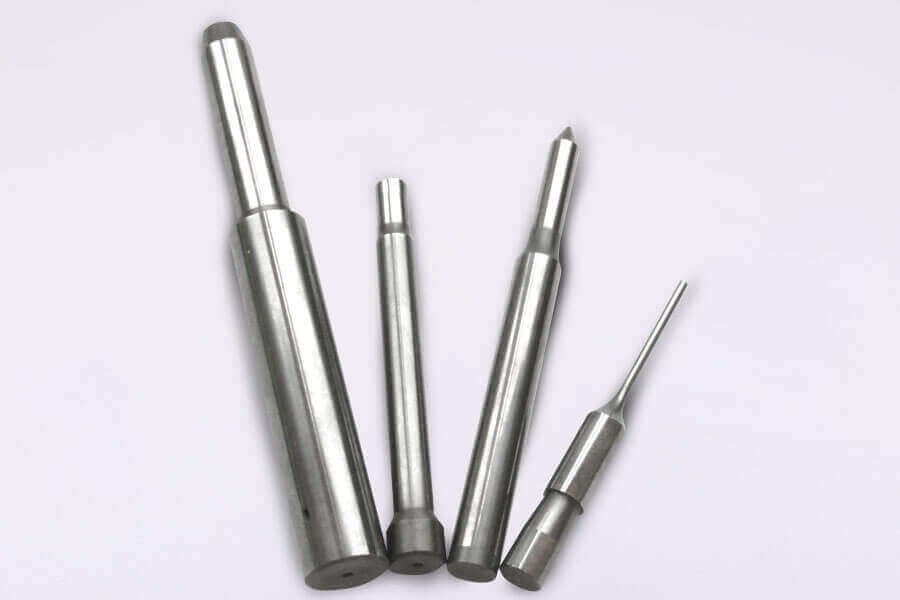 The high precision and finish quality of tungsten carbide grinding services has become a standard feature of modern manufacturing as demand for complex molds and miniature components has increased in recent years.
In 2023, tungsten carbide grinding is enabling miniaturization of components across industries that include electronics and semiconductor manufacturing as well as medical and precision engineering applications. Increasingly competitive markets have driven manufacturers to seek high quality cost effective global CNC grinding services that can deliver to their exacting specifications.
---
What are 4 uses of tungsten carbide grinding services?
tungsten carbide inserts
tungsten carbide tooling
tungsten carbide drilling
tungsten carbide wear parts
---
Our NP5 and EWAG grinding machines enable tungsten carbide grinding of perfectly balanced and finished components (surface roughness to Ra 0.02 with mirror processing) at scales that range from precision watch mechanisms through to electric vehicle motors and drivetrain components.
Surface roughness: up to Ra 0.02 (after mirror processing)
Roundness, concentricity, and parallelism: 0.005mm
Tungsten carbide grinding is ideal for the manufacturing of prototypes as well as mass production of high precision components with fine surface finishing. The pinch / peel one-pass grinding method employed by our Rollomatic Shapesmart NP5 is excellent for minimizing distortion and maintaining high concentricity with faster infeed than can be achieved with multiple passes.
high precision die & mold components
form grinding of industrial and medical cutting tool blanks
precision machine components
precision punches and dies including non-round, form & oblong punches
very long and thin components (up to 16" ground length from a 19" blank)
Tungsten carbide grinding services with the EWAG WS-11 Universal Grinder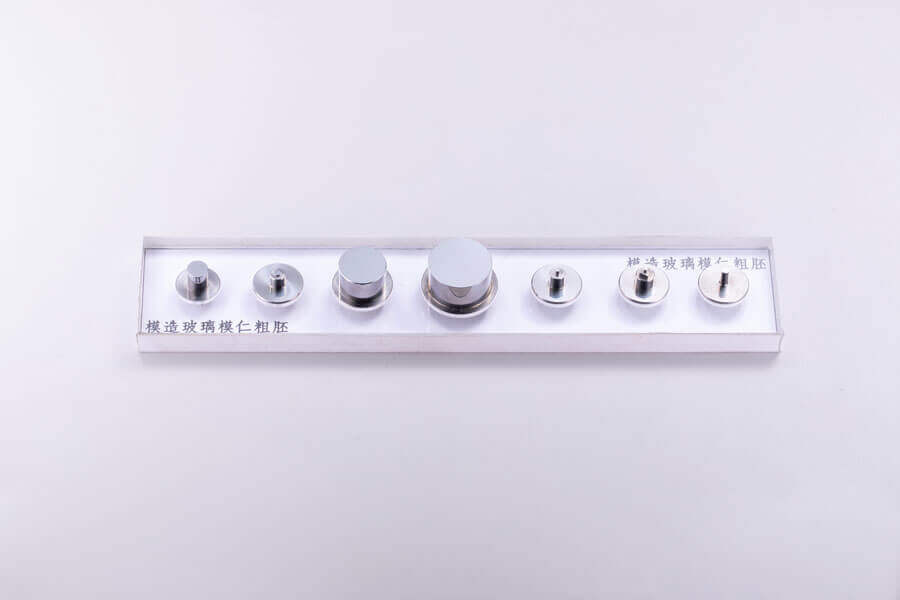 The optical glass mold core shown above is an example of tungsten carbide grinding using one of our comprehensive range of grinding machines. The Swiss made EWAG WS-11 universal grinder is a reliable workhorse that is proven for high precision industrial tungsten carbide grinding of symmetrical components up to 25mm diameter. The EWAG WS-11 is designed for production, regrinding and measuring applications, and is a mainstay of global tungsten carbide grinding services.
Rollomatic Shapesmart NP5 pinch & peel tungsten carbide grinding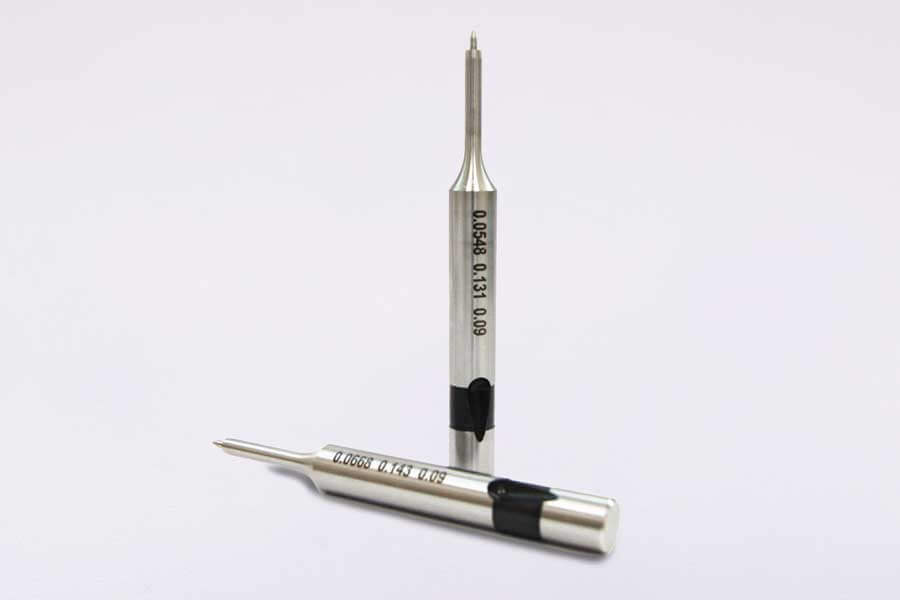 Another very accurate and capable tungsten carbide grinding machine in our portfolio is the Swiss Rollomatic Shapesmart® NP5, a 5-axis pinch/peel cylindrical grinding machine with built-in 3-axis robot loader. The NP5 is designed to achieve excellent surface finish and exact concentricity when grinding stainless steel, HSS, and carbide. The versatile NP5 has a capacity range from 0.025 – 25 mm (.001″– 1″).
Guaranteed precision from JC Machining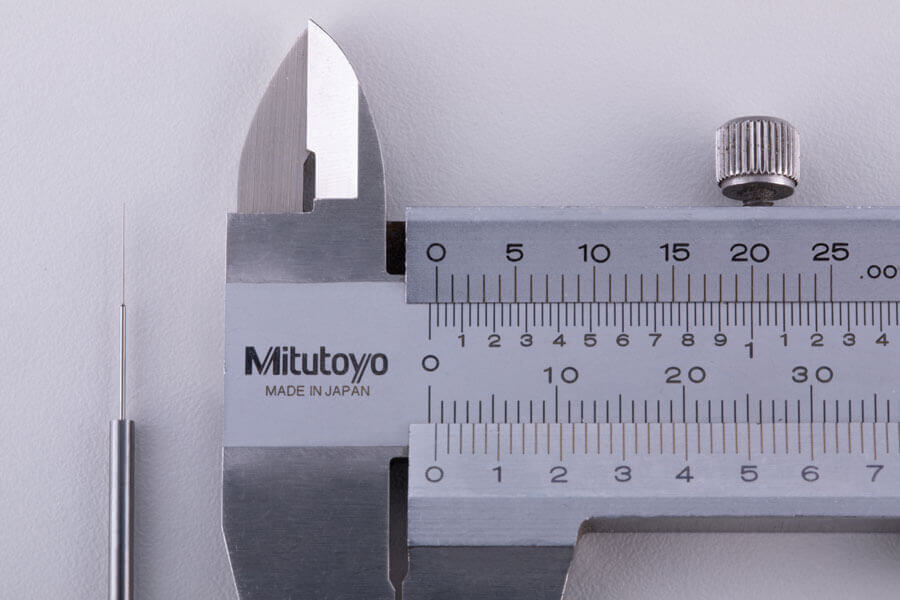 We operate an ISO 9001:2015 certified manufacturing facility with state-of-the-art machinery and highly experienced staff. Quality control combines human expertise with automated checks for maximum efficiency and zero-defect production. This ensures that JC Machining delivers finished products that meet or exceed the engineering specifications of our customers.
Quality control for tungsten carbide grinding from JC Machining
Zero-Defect Shipments
ISO 9001:2015 certified
3D CMM Coordinate Measuring Machine
Auto & Manual QC
Contact us to discuss how JC Machining tungsten carbide grinding services will provide you with dependable precision, rapid turnaround and excellent customer service, whether you are looking for a one-off prototype or support for large production runs.