Electric discharge machining (EDM) enables high precision machining of hard metals and intricate shapes by Wire EDM & Sinker EDM processes
Electric Discharge Machining (EDM)
All Electric Discharge Machining (EDM) uses electrical sparks between the electrode and a workpiece submerged in a dielectric fluid for precise erosion of conductive materials. This is very different to conventional CNC machining or grinding, and offers special capabilities because of its non-contact cutting method. EDM is especially well suited to machining complex 3D shapes in very hard materials.
We offer the two main types of electrical discharge machining services. These are Sinker EDM (also known as Conventional EDM), which uses a mobile electrode to generate the spark, and Wire EDM, which uses a moving copper wire as the electrode. Wire EDM is capable of making extremely fine cuts, and using our Seibu M50B machine we offer very high precision tolerances up to 2µm (0.0001″).
Sinker EDM Services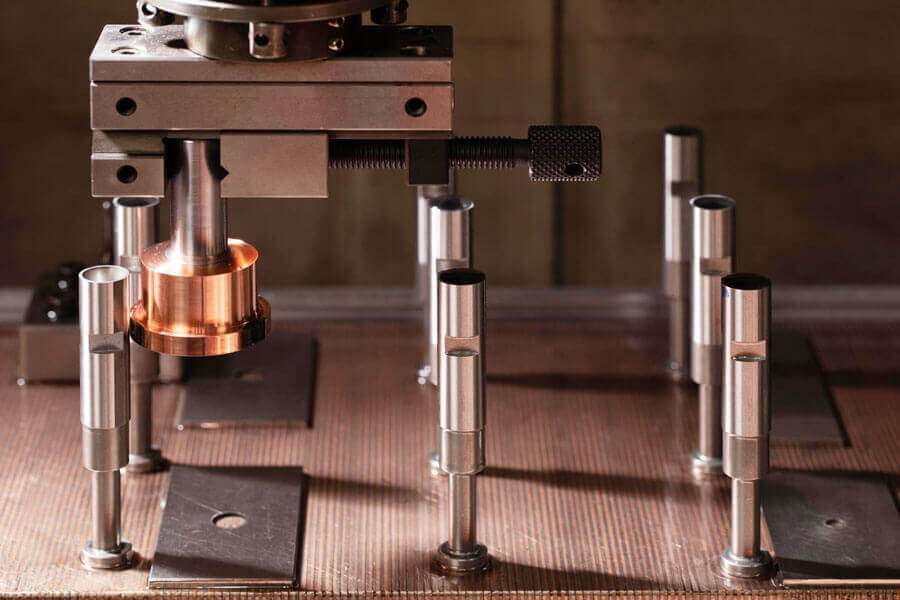 Our three CNC sinker EDM machines offer state of the art CNC machining of intricate and complex shapes without clamping or contact induced stresses and deformation of the workpiece. The ability to machine any electrically conductive material by a contactless process enables extremely accurate CNC machining of almost any shape, even in hardened tool steels, and specialist materials including hastelloy, titanium, kovar or inconel.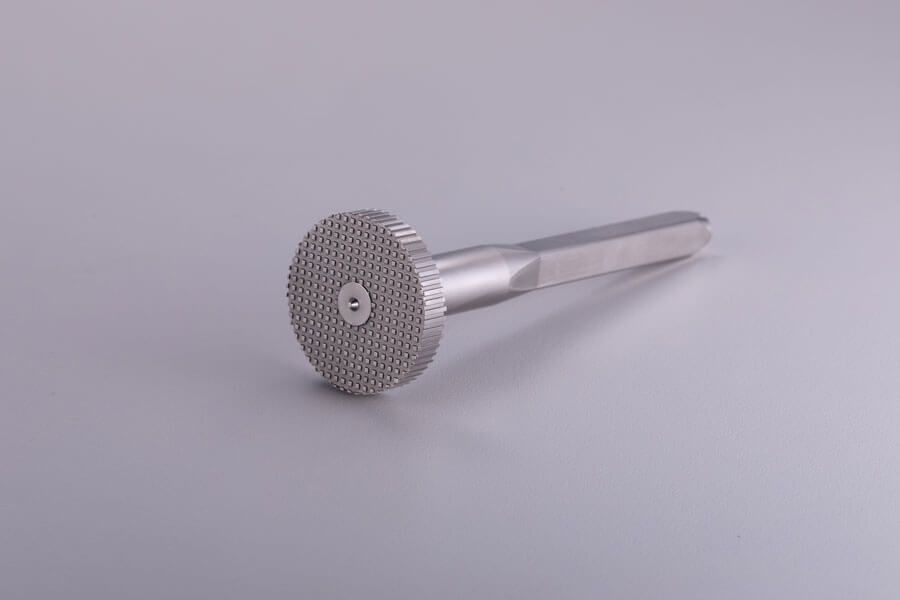 The precision rotor shown above is an example of the standard as-machined finish we can achieve in SKD11 tool steel using Sinker EDM. This type of complex part would be difficult or impossible to machine successfully using conventional CNC machining processes.
Wire EDM Services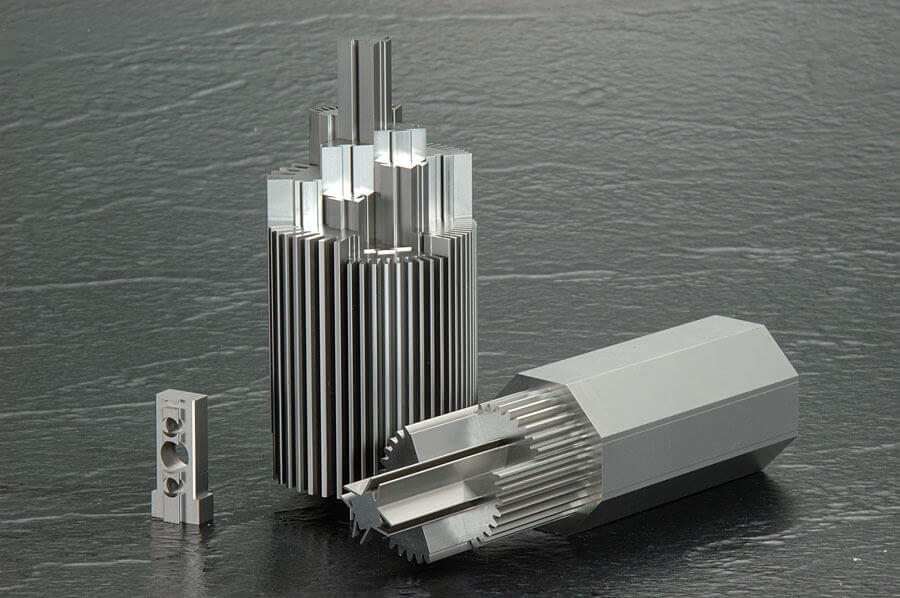 We are industry leaders in CNC wire EDM services. The stamping die above is an example manufactured in SKD11 Tool Steel using wire EDM. Our seven wire EDM machines include ultra-precise wire EDM machines by Seibu Japan, the inventors of CNC wire EDM and global leaders in wire EDM machine design. Our capacity for manufacturing components by wire EDM is complemented by our extensive and versatile range of Taiwanese CHMER wire EDM machines.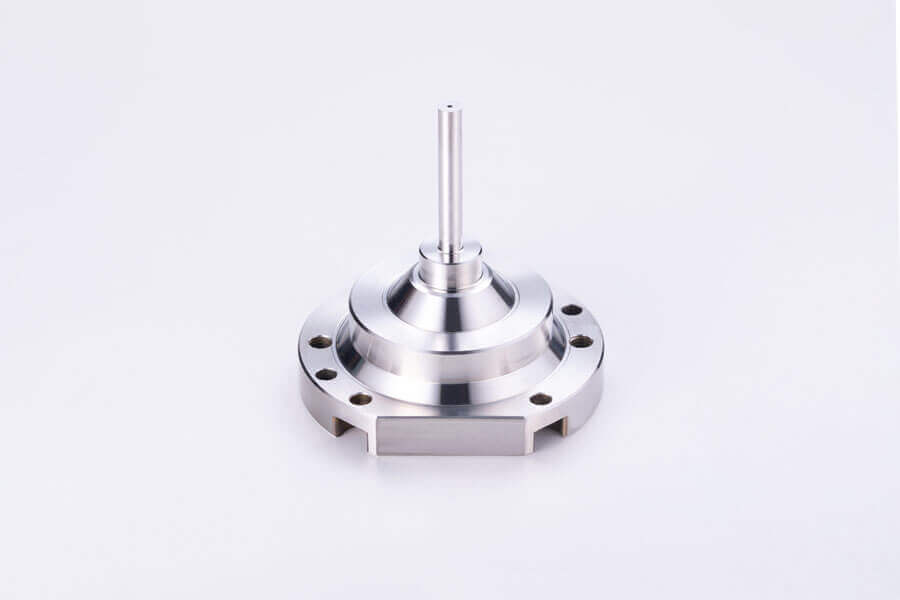 For complex components like the sprue bush shown here, which we manufactured from SKD61 hot work tool steel, the production process included Wire EDM cutting as well as CNC turning and center grinding. As part of our global CNC machining and CNC grinding services, we are able to perform centerless & surface grinding as well as tungsten carbide grinding in-house to manufacture multi-process components with total control of quality standards to ensure a uniformly excellent finished product.
10 examples of how EDM is used for precision machining
Wire EDM and Sink EDM are the perfect choice for the following 10 examples of precision machining applications. This is because the special features of EDM can be used to create blind holes with complex shapes in hard materials, and to cut intricate, complex and irregular parts from small, fragile and brittle workpieces that cannot be easily turned or clamped.
Precision stamping tools, forging, stamping & coin dies in very hard materials
Highly detailed injection molds including finely textured surfaces
Complex and intricate metal casting molds
Machining of very hard tooling and components including blanking punches
Precision, lightweight aerospace components including turbine blades
Surgical tools, dental instruments and other precise medical components & devices
Accurate and robust prototypes for pre-production testing
Hardened, high pressure extrusion dies
Micro-mechanical and micro-electromechanical system components
Specialized cutting tools, arbors, tool holders and fixtures
What are the 6 special features of Electric Discharge Machining (EDM)?
There are 6 features of Electric Discharge Machining (EDM) that offer advantages over conventional machining for a range of complex machining applications, especially for high precision cutting of very hard or fragile materials.
1.EDM can be used to manufacture complex profiles and shapes
Complex profiles can be manufactured using EDM that may not be possible with other machining processes. CNC EDM machining offers extreme flexibility in programming the cutting of shapes and patterns that are impractical or challenging using conventional cutting tools.
2.Cut hard & hardened materials with very high precision sink or wire EDM
You can cut extremely hard and hardened materials very precisely and much more easily with sink or wire EDM than by using conventional machining techniques. This is especially true of thin section or small diameter components made of hard materials that could be distorted by excessive cutting tool pressure in conventional machining.
3.Use EDM to machine fragile, brittle or very small components without risk of breakage
Low holding and cutting forces in EDM machining eliminate distortion of the workpiece caused by clamping, pressure from cutting tools, and tool wear. There is no direct contact between the tool and the workpiece. This eliminates mechanically induced stress, and enables machining of fragile and brittle materials without risk of breakage. It also means you can machine extremely small, delicate and thin parts that cannot be conventionally clamped or machined without damage.
4.Burr-free EDM cutting for very fine finishes
We can achieve very accurate process tolerances of 2µm (+/- 0.0001″) with EDM that are much harder to achieve with conventional machining tools. EDM also produces parts that are burr-free, and wire EDM can machine extremely fine cuts with very little kerf. EDM can also be used to machine very fine finishes, usually by following a first cut with a finer pass using a higher flushing rate to clear the smallest particles of erosion debris.
5. Cut deep, narrow, high aspect ratio slots and holes in thick materials with EDM
It is possible to machine to a very small corner radius, and to cut very narrow, deep slots with EDM. You can also machine thicker workpieces much more easily using EDM than other CNC or manual machining processes. Drilling with EDM enables the cutting of deep, high aspect ratio, straight or tapered holes that may be impossible to achieve using conventional drills. Internal corners and contours can be machined to R .001″ or better.
6.Low heat transfer from EDM machining safeguards workpiece material properties
The heat generated by EDM is localized to the point being cut with very limited transmission to the rest of the workpiece. This minimizes the heat-affected zone (HAZ) and avoids undesired heating effects that change the material properties of the workpiece, which may be unavoidable in conventional CNC machining.
Guaranteed EDM precision from JC Machining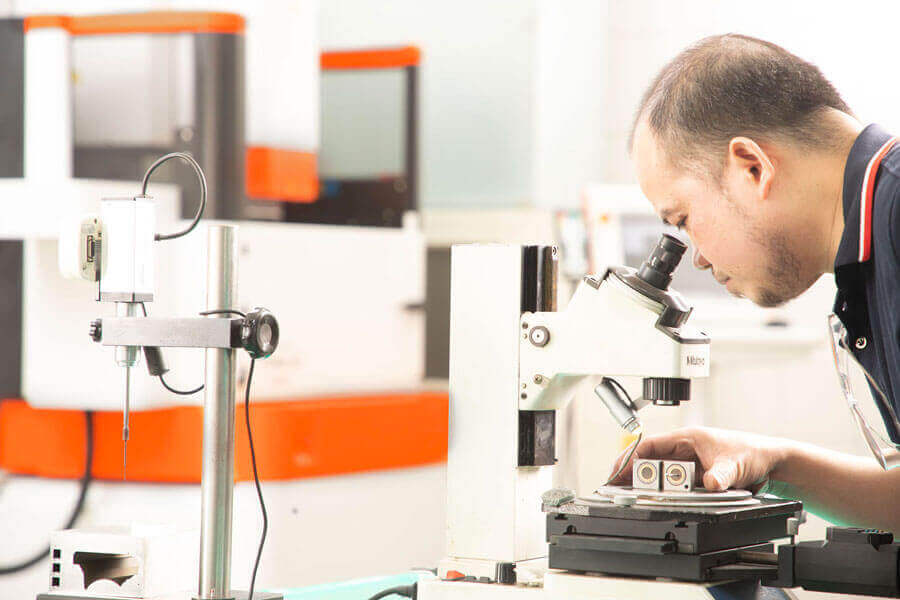 JC Machining achieves high precision 2µm (0.0001″) EDM tolerances with excellent quality control that is integrated into our ISO 9001:2015 certified processes. Our highly skilled staff demonstrate their experience with our cutting-edge machinery in supplying EDM components and products to mold manufacturers, die makers, and global high performance parts industries.
EDM quality control from JC Machining
ISO 9001:2015 certified
Zero-Defect Shipments
Manual & Automatic Quality Control
3D CMM Coordinate Measuring Machine
Contact us to discover how we can satisfy your requirements for precise, rapid EDM with responsive customer service and technical advice. Our comprehensive range of EDM equipment supported by skilled operators enables us to respond to any scale of work, from prototyping to production manufacturing.